Pay for Performance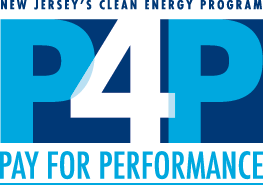 The Pay for Performance program provides incentives for comprehensive,
whole-building energy improvements.
Whether you're making improvements to your existing building or starting a new project, with Pay for Performance you have the opportunity to improve the overall energy use and efficiency of your facilities. Designed for larger buildings, the Pay for Performance program can help you save 15% or more on energy consumption or help you to construct a more efficient new building.
Pay for Performance relies on a network of program partners to implement efficiency
projects. As your energy expert, your partner will guide you through the program and provide technical services under direct contract to you.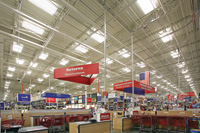 The Existing Buildings component is designed for commercial and industrial buildings with a peak demand in excess of 200 kW in any of the preceding twelve months, and 100kW for select multifamily buildings. Save 15% or more on the energy consumption in your buildings with the help of our approved partners and receive incentives along the way. Effective July 1, 2019, enhanced incentives are now available for certain projects.

The New Construction component is designed for new commercial, industrial, and multifamily buildings with 50,000 square feet or more of planned space, as well as buildings undergoing substantial renovation. Construct your building to perform better than code compliant buildings with the help of our approved partners and receive incentives.

A Program Guide is available to provide potential applicants and contractors information about the Pay for Performance Program, as well as this informative brochure.

Questions? Program representatives can be reached at P4P@NJCleanEnergy.com. Note: If you have submitted a question or application to this email address and have not received a response within five business days, please contact our office at 732-855-0033 extension 0.

Also available is a list of prior program participants.