Denise H. - Home Performance with ENERGY STAR
"Enough is enough!" That is essentially what Denise H. said after several years of do-it-yourself repairs to her 125-year-old home in historic Morris County.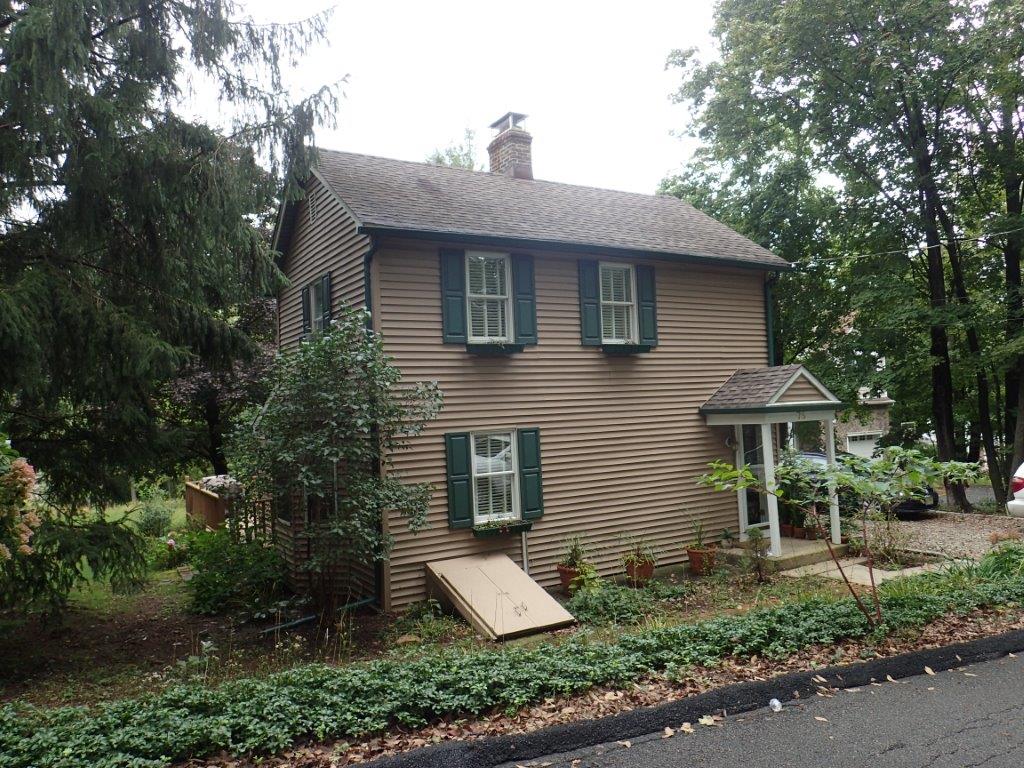 With some help from a local home improvement contractor, she had replaced a 30-year-old, leaky slider door to her deck and installed an insulated door behind her basement Bilco door. She then insulated the boiler steam pipes and sealed cracks in the foundation. Still, she was confounded by a 'dusty' smell in the upstairs bedrooms.
As a technical professional, Denise knows a few things about how heat, humidity, and airflow can affect home comfort. She also knew that her older home had little to no insulation in select outside walls and a nearly inaccessible attic. She decided to call for some professional help, which is how she learned about New Jersey's Home Performance with ENERGY STAR program for existing homes. Denise visited the NJ Clean Energy website and quickly contacted five BPI certified, participating contractors for a consultation.
Finally, when Denise connected with Divine Energy Solutions, things began to click into high gear. Her contractor was very knowledgeable about residential energy efficiency, safety and comfort and knew the best approach to reach the most challenging locations in her attic. The contractor explained how they would air seal attic top plates and take the most efficient means to install new attic insulation where needed. After Divine proposed several options, Denise elected to forgo the external wall insulation for the time being but approved a mixture of loose fill and dense-packed cellulose insulation in the attic plus high-density spray foam insulation on the basement rim joists.
After analyzing her prior energy usage from home heating oil and electricity bills, Divine Energy Solutions projected that their proposed repairs would save just over 20% energy usage - year after year. To her delight, Denise learned the project also qualified for a $2,500 rebate and could be completed in just a few days. Since work was completed in 2018, Denise reports the upstairs bedrooms are much cooler in summer and best of all, the "dusty" smell is now gone.
"Creating a more energy efficient living space just makes sense, but the fact that a State-sponsored program will help pay for it makes it a no-brainer. The repairs pay for themselves; make my home more comfortable year-round and increase its market value. I am pleased to know that my home's greenhouse gas emission is less in a time of climate uncertainty."
Denise H. Mine Hill, New Jersey
Project Summary
Project Cost: $5,000
Program Incentives: $2,500
Age of Home: 125 years
Size of Home: 985 square feet
Measures installed: air sealing, dense-packed insulation (attic slopes), loose blown cellulose insulation (attic floot), high-density spray foam on rim joists (basement), ventilation baffles, insulated attic hatch, and pull-down stairs cover