For Your Home
Home Performance with ENERGY STAR

Home Performance with ENERGY STAR is your "whole-house" solution for a more energy efficient, comfortable, healthier and safer home. Find out where the money is escaping from your house and learn how to put 5%-30% of your energy bill back in your pocket!

Program Highlights

Rebates up to $4,000 and 0% interest loan!
Save up to 30% on energy costs.
Work with specially trained and certified technicians, who will assess your home from top to bottom by conducting a home energy audit. This video can show you what to expect.
Rebates & Incentives
Keep a little green in your pocket with these rebates and incentives for your home!
Energy Assistance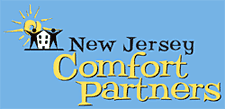 Income qualified homeowners can receive energy efficiency measures installed at no charge! Certified contractors will help you lower your energy bills and save money month after month.
WARMAdvantage

Warm up this winter with our WARMAdvantage Program, which provides rebates on the purchase of heating equipment such as furnaces, boilers and water heaters.