Home Performance with ENERGY STAR
Note for PSE&G Electric and Gas Customers: PSE&G is Launching its Home Performance with ENERGY STAR Program on June 1, 2021
This program is available to PSE&G residential customers that receive both electric and gas service from PSE&G. If you are interested in participating in the Home Performance with ENERGY STAR program through PSE&G, please call 1-855-846-2895 or visit PSEG's website for more information.
All other New Jersey utility customers* may qualify for NJ's Clean Energy Program's (NJCEP) Home Performance with ENERGY STAR Program. Please see the information regarding NJCEP's program below.
*Customers of Atlantic City Electric, Jersey Central Power and Light (JCP&L), Rockland Electric, Elizabethtown Gas, New Jersey Natural Gas, South Jersey Gas, PSE&G "electric-only" customers, and PSE&G "gas-only" customers.
Save money and energy in your home with
Home Performance with ENERGY STAR

Home Performance with ENERGY STAR offers "whole house" solutions to reduce both your energy costs and carbon footprint. Installing energy efficient upgrades in your home can save you up to 30% on energy costs and increase the comfort, safety, and durability of your home.
Home Performance will help resolve indoor air quality problems in your home. Health effects from indoor air pollutants may be experienced soon after exposure or, possibly, years later. Learn how detrimental poor indoor air quality can be to your family's health.
New Jersey homeowners may receive up to $4,000 in financial incentives now until June 30, 2021. You may also qualify for 0% interest financing (up to $10,000 with a 7-year maximum term) or 0.99% financing (up to $15,000 with a 9-year maximum term) to help pay for the energy-efficient upgrades.

BONUS INCENTIVES! Low or moderate income residents, residents living in an Urban Enterprise Zone (UEZ) or within a designated affordable housting facility may be eligible to receive an additional incentive of $500, $750, $1,000 depending on their projects estimated total energy savings if they participate in the NJCEP's HPwES.
Note: Home Performance participants are eligible to receive only one of the above bonus incentives.
How do I get started?

The first step is to schedule an assessment by contacting one of our participating accredited and certified contractors. The technician will take inventory and report on the current conditions of your home from top to bottom. The contractor will assess your heating and cooling equipment, conduct a combustion safety test on appliances and check insulation levels and look for air sealing opportunities. This video can show you what to expect during your home energy assessment. After the assessment, you will receive a report listing recommended measures, along with financial incentives available to pay for the work.
Contractor fees may vary for this service. It is generally accepted practice to contact several contractors before selecting one. Please call 866-NJSMART should you have any questions. Opt-in to sign up for the New Jersey Clean Energy Program newsletter.
Do you first need a little guidance to help you make home energy upgrade decisions? Review our customer journey to determine if you are experiencing any of the problems mentioned in your home.
Act now so you can lower your energy bills. Imagine what you'll be able to do with the money you save!
Find out more: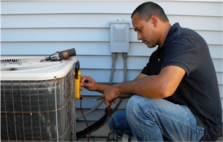 The State Energy Program (SEP) funding threshold has been met and therefore we are no longer accepting SEP applications.