Community Energy Plans
What is a Community Energy Plan?
A Community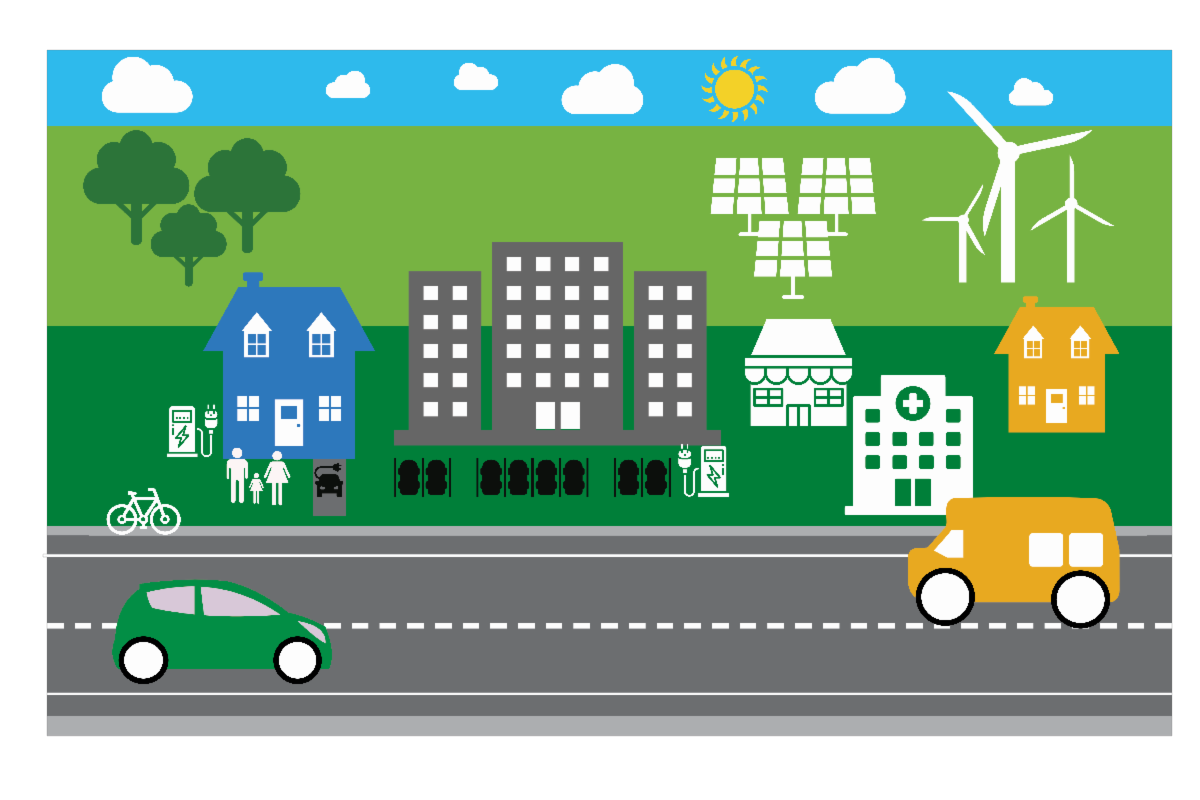 Energy Plan is a way for a community to work towards a better environment for all residents by using the state's Energy Master Plan (EMP) as a guide to develop goals and strategies to increase clean energy production, reduce energy use, develop sustainable strategies and reduce emissions.
The Plan is created through a Task Force comprised of government officials, businesses, residents, and other stakeholders working to first benchmark community energy use and production, and then developing goals and timelines to work towards the state's EMP goals.
Community Energy Planning Grant Update

In 2019, the Board established a Community Energy Plan Grant Program. Community energy planning is the process by which communities collaboratively select and strategically implement initiatives that align with New Jersey's Energy Master Plan (EMP). While the EMP provides a framework for a statewide transition to 100% clean energy by 2050, the Community Energy Plan Grant Program provides support to local governments to develop climate action plans at the local level based on their assessment of which EMP strategies are most applicable in their respective communities.
The Board has determined that the Office of Clean Energy Equity within NJBPU's Division of Clean Energy should evaluate this grant program and redesign it to prioritize low- and moderate-income and overburdened communities by removing barriers to participation and providing more financial and technical support to those communities that are most in need of these grants. To this end, the Community Energy Plan Grant Program will be put on hold and, pending approval by the Board, will relaunch in Fiscal Year 2022.