Pay for Performance - Existing Buildings
Note: Select energy efficiency programs for existing buildings are transitioning to the utility companies
To learn more about this transition and for utility contact information, please visit this page.
NJCEP Pay for Performance (P4P) for existing buildings and NJCEP Direct Install will no longer accept applications starting July 1, 2021. All eligible applications accepted before that time will continue with NJCEP until final payment.
PSE&G customers who purchased electric or natural gas energy efficiency equipment prior to June 1, 2021 may be eligible for SmartStart Buildings (SSB) and/or Customer Tailored Energy Efficiency Program (CTEEP) rebates. For non-PSE&G customers, equipment purchased prior to July 1, 2021, may be eligible for SSB and CTEEP rebates.
For projects (single- or multi-measure) saving electricity and natural gas, aka "dual-fuel", where gas or electric service, but not both, are provided by PSE&G should continue to apply to NJCEP's SSB, CTEEP, and P4P existing buildings until the other utility programs launch.
NJCEP's SmartStart Buildings (SSB), Customer Tailored Energy Efficiency Program (CTEEP), and Pay for Performance (P4P) programs will remain available for new construction projects and major gut renovation projects only beginning on July 1, 2021.

Download program applications and incentive forms.
The Greater the Savings, the Greater Your Incentives
Take a comprehensive, whole-building approach to saving energy in your existing facilities and earn incentives that are directly linked to your savings. Pay for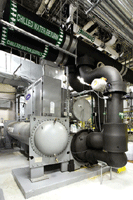 Performance relies on a network of program partners who provide technical services under direct contract to you. Acting as your energy expert, your partner will develop an energy reduction plan for each project with a whole-building technical component of a traditional energy audit, a financial plan for funding the energy efficient measures and a construction schedule for installation.
Eligibility
Existing commercial, industrial and institutional buildings with a peak demand over 200 kW for any of the preceding twelve months are eligible to participate including hotels and casinos, large office buildings, supermarkets, manufacturing facilities schools, shopping malls and restaurants. Additionally, select multifamily buildings with a peak demand over 100kW are also eligible. Your energy reduction plan must define a comprehensive package of measures capable of reducing the existing energy consumption of your building by 15% or more.
Exceptions to the 15% threshold requirement may be made for certain industrial, manufacturing, water treatment, hospital, and datacenter building types whose annual energy consumption is heavily weighted on process loads. Details are available in the high energy intensity customers section of the FAQ page.
ENERGY STAR Portfolio Manager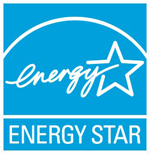 Pay for Performance takes advantage of the ENERGY STAR Program with Portfolio Manager, EPA's interactive tool that allows facility managers to track and evaluate energy and water consumption across all of their buildings. The tool provides the opportunity to load in the characteristics and energy usage of your buildings and determine an energy performance benchmark score. You can then assess energy management goals over time, identify strategic opportunities for savings, and receive EPA recognition for superior energy performance.
This rating system assesses building performance by tracking and scoring energy use in your facilities and comparing it to similar buildings. That can be a big help in locating opportunities for cost-justified energy efficiency upgrades.
Incentives
Pay for Performance incentives are awarded upon the satisfactory completion of three milestones:
Incentive #1 - Submittal of complete energy reduction plan prepared by an approved program partner - Contingent on moving forward, incentives will be between $7,500 and $50,000 based on approximately $0.15 per square foot, not to exceed 50% of the facility's annual energy expense.
Incentive #2 - Installation of recommended measures - Incentives are based on the projected level of electricity and natural gas savings resulting from the installation of comprehensive energy-efficiency measures.
Incentive #3 - Completion of Post-Construction Benchmarking Report - A completed report verifying energy reductions based on one year of post-implementation results. Incentives for electricity and natural gas savings will be paid based on actual savings, provided that the minimum performance threshold has been achieved.

Enhanced incentives are available for certain facility types. Please refer to the Application or Program Guide for additional information.
Steps to Participation
Click here for a step-by-step description of the program.